Fashion East always leaves us reeling from the sheer amount of talent on show. This season we saw three incredible designers trot their creations down the catwalk and remembered exactly why it is that we love this fashion game so much. Read on to find out what they were all about and get a load of Margot Bowman's take on the shows!
ELLIOT ATKINSON
Drawing on craft traditions and leaning heavily on texture and embellishment, Atkinson's collection took us on a journey through changing aesthetics throughout American history – not to mention unbelievable style. From the handcrafted Aran knits to the out-and-out Americana detailing, each piece was a masterclass in understated theme and beautiful cut. No sooner had our eyes gorged on a boxy faux fur jacket than a beautifully cut tuxedo piece sauntered down the runway and we fell in love all over again.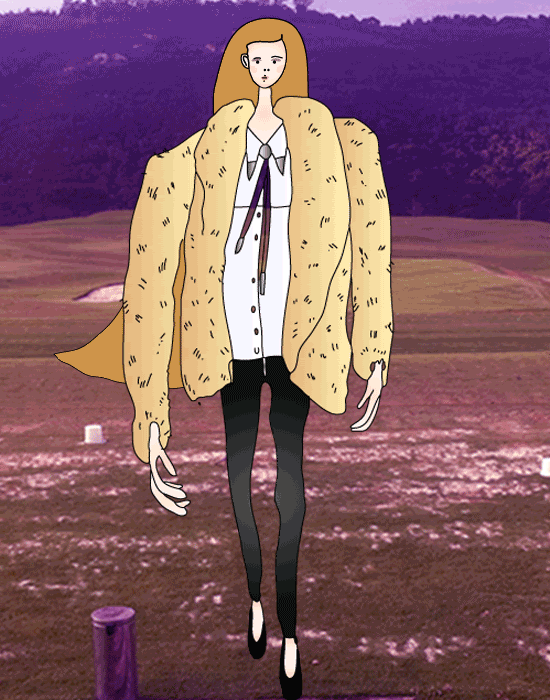 JAMES LONG
As a menswear designer, James Long won himself a cult following, and for AW11 he's launching a womenswear collection to get excited about. Borne of a demand from would-be female clients, Long's pieces were everything a girl could want – at once demure and feminine, sultry and cool. Graduated hues climbed up long jumpers, intense fringing fell from hems. His was a collection that fused crafty, Peruvian-style accents with prim, up-market silhouettes – we cannot wait to get our hands on that super-long silk shirt dress!
SIMONE ROCHA
This was the designers' second season with Fashion East, and we were impressed all over again. Her signature and lust-worthy sheer-meets-opaque style was evidenced in shirts, suiting, dresses and skirts. Aran knitwear snuggled up underneath lightest layers, while strength and romance combined in structured jackets with gossamer extensions. In a palette of pure white, meadow gold and pretty coral, an occasional punch of slick black hit a serious fashion note. Suffice it to say that we've popped Simone Rocha on our one-to-watch list in indelible marker.