Crossing the globe to shoot editorials as Fashion Director of independent travel magazine SUITCASE, Tona Stell has one of the dream roles in the industry. What's it like doing her job? We sat down to talk being on location in Peru, early starts and the importance of nude knickers…
How did you get your job?
After studying Fashion Design at uni, I wasn't sure what I wanted to do – I did a few design internships in both London and Sydney, but decided it wasn't for me. Then I saw online that a new travel and fashion magazine called SUITCASE was looking for help in the fashion department. I started as an assistant in fashion content and production, then after a year or so, I was made Fashion Director! I've recently decided that I wanted to start styling too, so now I am a freelance stylist but retain my title at SUITCASE.
What's a normal day look like for you?
Now that I'm freelance, everyday is completely different. I'll either be on a set shooting in London, on a shoot abroad somewhere, prepping for a shoot at my flat or having a day of meetings – normaly at Soho House.
What do you love most about your job?
I love having creative freedom to produce unique content and work to my own style. It's also amazing to collaborate with so many different talented people.
What advice would you give someone who wants to get into the fashion industry?
Work really, really hard! I think a lot of people think the fashion industry is glamorous, but it's actually very tough! You'll spend a lot of time carrying heavy suitcases and having to manage with very early starts. So go in with realistic expectations.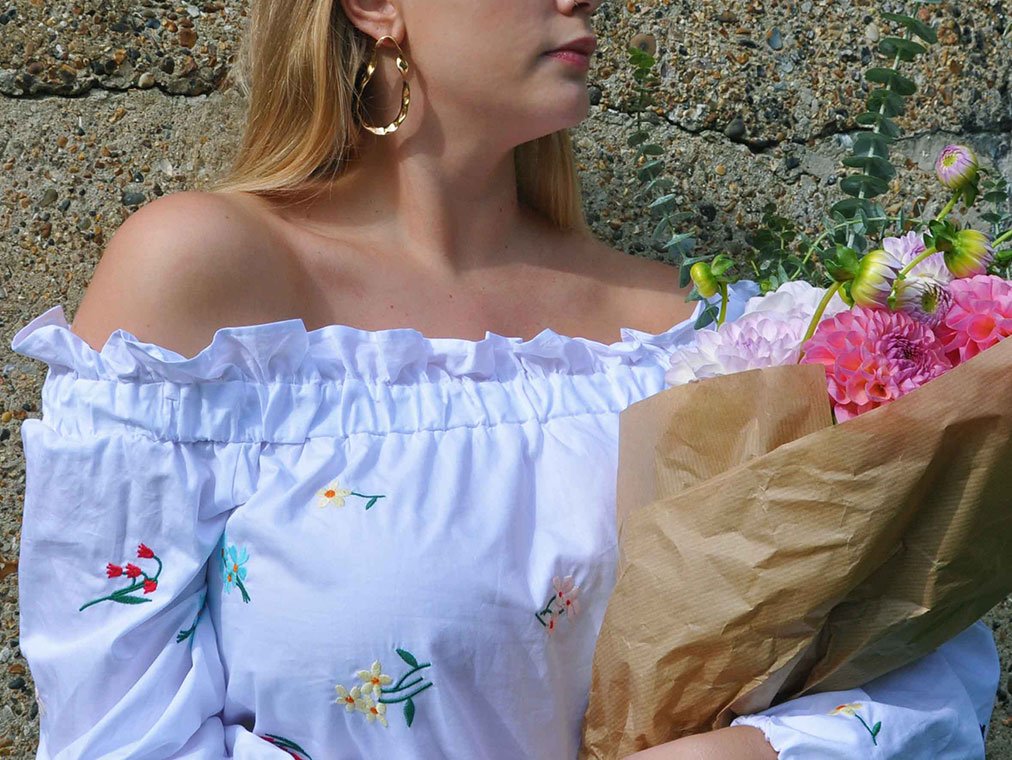 If you weren't a stylist, what would you be?
When I was younger I really wanted to have my own farm – clearly things have changed! But now I'd say an interior designer.
How would you describe your own style?
It's monochrome 90% of the time. Relaxed, androgynous and always with some fancy earrings.
Who are your style icons?
I tend to be inspired more by the brands I really like. But I do love how Solange, Eleanora Carisi, Zoe Kravitz, Rachel Nguyen, Paloma Elsesser and Margaret Zhang dress.
What are your top 3 styling tips?
Always have a fully stocked kit on you – tape, pins, scissors and a lint roller.
Less is more – I personally don't like things that are too fussy so keep to one or two statement pieces, rather than loads.
Always have the right underwear – nude and seamless. VPL doesn't make for a strong look!
What are the key things you consider when styling other people?
No two people have the same body, so it's really important to dress in a way that flatters the individual's shape. If I'm styling a celebrity rather than a model, I always have to consider their personal style.
What's been your favourite shoot?
I really love the new shoot I did in Peru for SUITCASE, which will be out in September. A couple of other favourite shoots would have to be Iceland for SUITCASE Vol.13 and Kenya for SUITCASE Vol.19.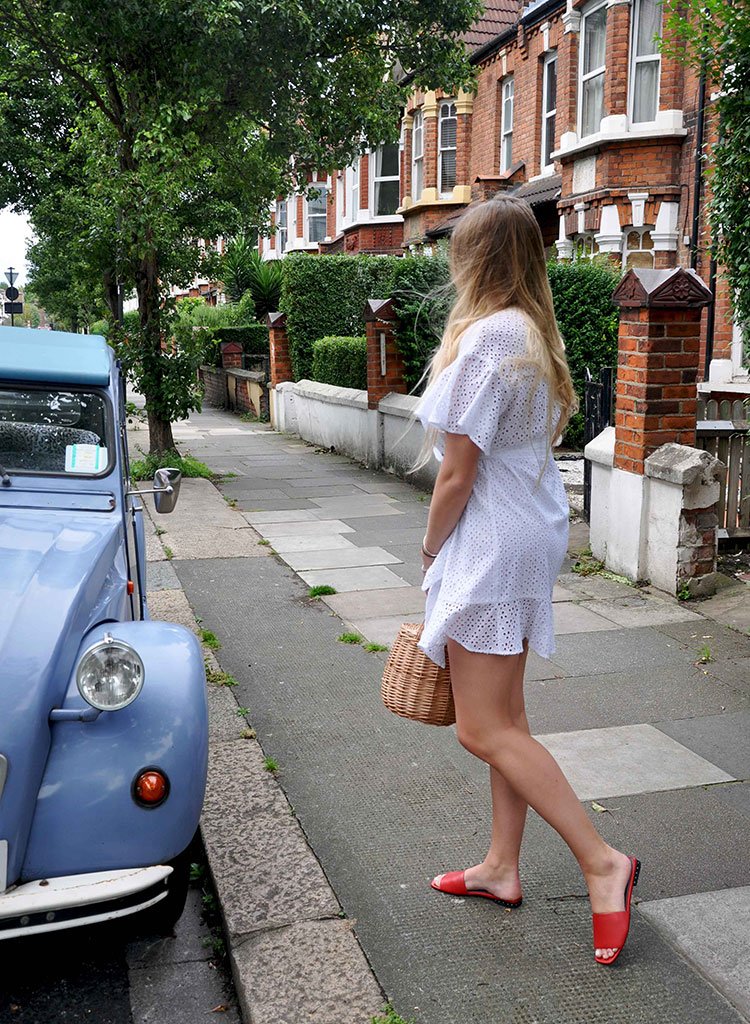 What are your favourite pieces at Topshop right now?
I love the check Corset Lace Up Skirt. I've been wearing it a lot and it goes with pretty much anything. The Faux Shearling Biker jacket has been really useful in this really miserable London weather! I have a real shearling coat in a similar shape, but it's very thick and heavy so can really only be brought out when it's freezing, whereas this one can be worn just over a tee or layered with a jumper. I also have a bit of a thing for small and slightly impractical bags, so I absolutely love the Wicker Tab Basket Bag – it'll be coming on holiday with me.
What are your favourite summer holiday destinations?
As I travel a lot for work, when I go on holiday I love to visit Europe, especially when it's only for a week. I'd say Italy has to be the best – for the pasta and the prosecco alone! The Philippines is one of the most beautiful beach destinations I've ever seen. In September I'm going to Colombia and I'm hoping that'll be top on the list.
What are the destinations to watch for 2017/18?
I think Portugal will start getting a lot more attention – I've heard some great things about Comporta and Sintra. New Orleans is a destination I have been recommending to anyone that says they're travelling to the US and wants to venture outside of LA or NY. I thought it was incredible.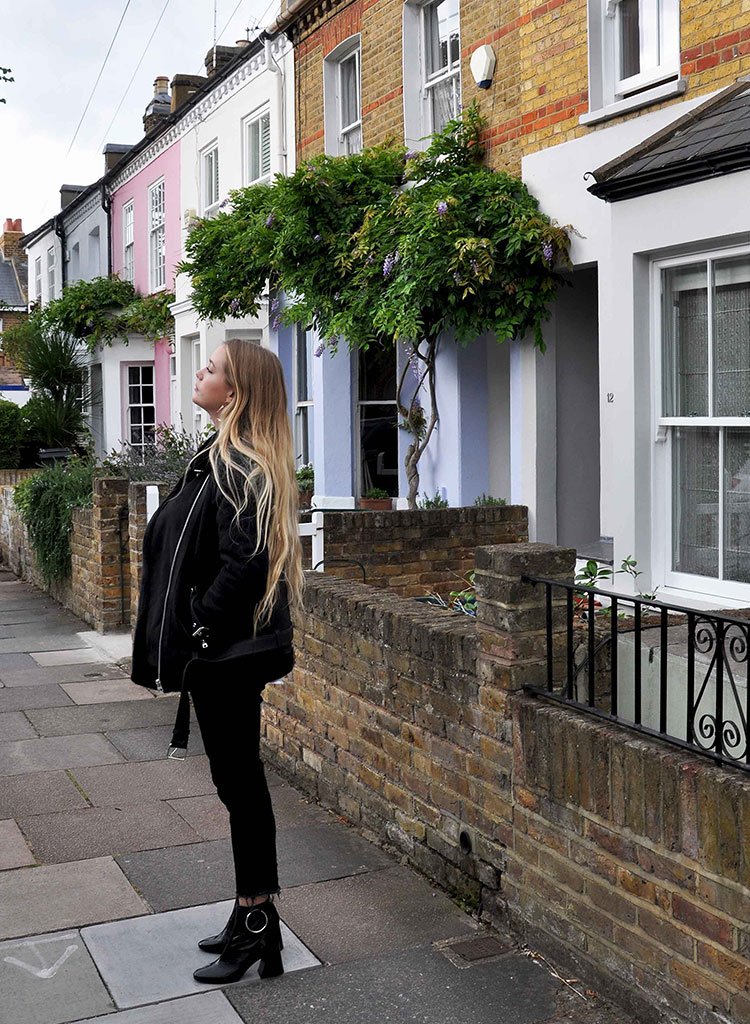 What do you always take away with you on holiday?
Susanne Kaufmann SPF, Eyeko Mascara, a mini portable speaker and a travel steamer.
What's your go-to uniform on location?
Anything comfortable and probably black. If it's a really early start, then tracksuit bottoms.
What are your favourite hang-outs back home?
I recently moved to Chiswick and I love it – there's lots of nice restaurants and boutiques on Turnham Green Terrace. A few favourites in central London would have to be Soho House for work meetings, Dover Street Market for window shopping, Liberty Beauty Hall for a quick makeover, Shoryu for the best ramen, sticks'n'sushi for a special occasion, and, last but no means least, Nando's!